Butterfly Wing Wall Hangings
£

11.00
Coming soon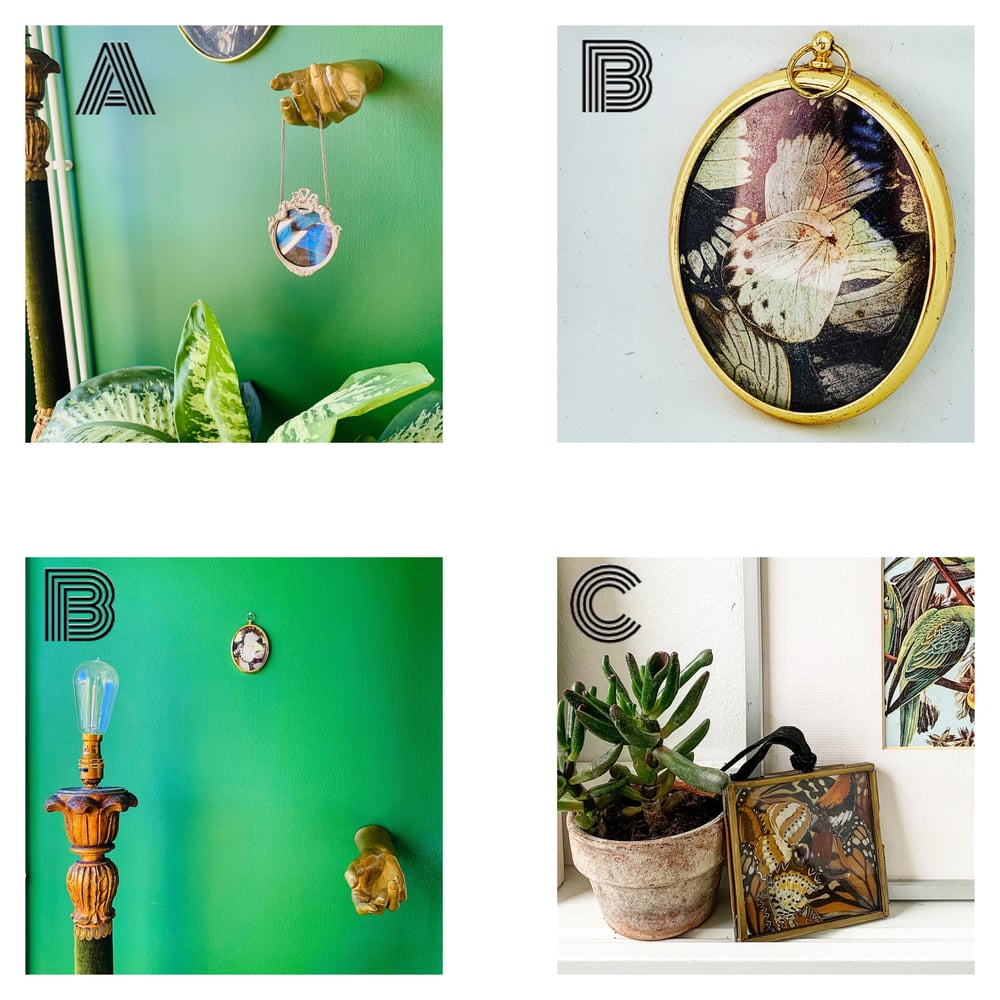 Curious Home Decor
Price includes shipping *
A- Blue Morpho butterfly wing hanging
made from the beautiful iridescent blue wings that shimmer in the light. These wings are in a vintage silver coloured metal handing.
Size:
19x8x1cm
Chain hangs 10cm
B- (two photos) Ethically sourced butterfly wings hanging in upcycled vintage 60s wall hanging.
Tropical butterfly wings of yellows and whites . Includes Morpho butterfly.
Size :7 x 8 x 1cm
C- Massive variety of wings all with earthy tones. Both British and tropical butterflies. Beautiful browns, oranges and reds. Brass , ribbon and glass.
Size : 7.5x7.5x0.8cm
Product information:
All wings have been ethically sourced from natural death butterflies. Please note that due to the nature of the Elements may wear with time. Keep out of direct sunlight . Sides have been glued to help keep safe. Due to upcycled elements and reusing vintage hangings they may have Some wear.
All Hanging are metal and glass
*postage included standard 2nd national . If you require international or any other type of postage please message.